Ontario Halal Processor to Buy Poultry Packing Capacity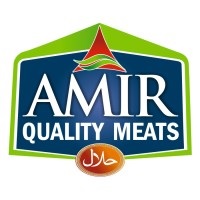 An Ontario meat processor specializing in the halal market has a deal in place to boost its capacity by buying a nearby chicken and specialty fowl packer.
Amir Quality Meats, which operates a federally registered HACCP-certified boning and cutting plant at Brampton, has an agreement in place to buy the processing plant and "associated supply" of Wellington Poultry for an undisclosed sum.
Amir Quality Meats taking up Wellington Poultry
Wellington, which operates at Arthur, about 75 km west of Brampton, has served the Ontario specialty breed and "mainstream" markets for over 18 years, Chicken Farmers of Ontario (CFO) said in a release Monday.
CFO CEO Denise Hockaday said the deal "supports our shared priority of ensuring Ontarians can continue to count on a steady supply of locally-grown chicken."
"We see lots of opportunities to continue to build strong relationships with the growers and grow the marketplace — providing Ontarians with continued access to chicken choices," Amir chief financial officer Sherry Aziz said in the same release.
The provincially-licensed Wellington Poultry facility is halal-compatible and Amir is looking at upgrading it to meet federal inspection standards when the deal closes, Aziz said Wednesday.
The transaction is expected to close effective Oct. 21, she said.
Amir has been in the meat supply business in the greater Toronto area (GTA) for over 25 years and is now billed as one of Canada's largest independent, family-owned halal meat processors and distributors. The company handles beef, lamb and fish as well as poultry.
— Glacier FarmMedia Network
https://www.canadiancattlemen.ca/daily/ontario-halal-processor-to-buy-poultry-packing-capacity/