Congratulations to our Agent, Rocco Trigiani!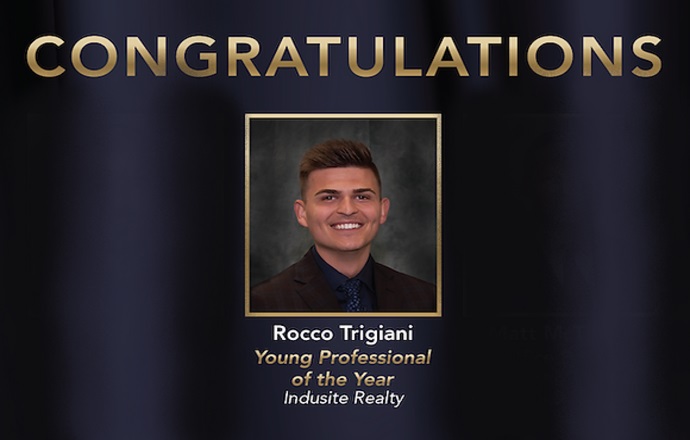 We want to congratulate one of our Brokers, Rocco Trigiani, for achieving the title of Young Professional Broker of the Year.
Awarded to him by the SIOR Canada Central Chapter, Rocco graciously accepted this award in front of his colleagues and peers, where he delivered a short and sweet speech. He thanked his family, friends, clients, and our 3 partners, Ken, Kevin, and Jason, for helping him achieve this accolade.
There was no doubt in our minds that Rocco's passion, charisma, and experience would allow him to take home the award. We are so proud to have such a dedicated young professional in our Indusite family and we cannot wait to see what's in store for the rest of our sales team.
Congratulations again, Rocco!